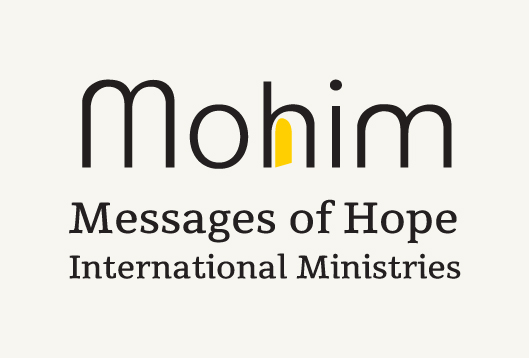 Affirmative teaching & practical preaching
Mission
To seek, love and equip people with knowledge for this life and the next.
Vision
A relevant transformational non-denominational force for creative global ministries.
Purpose
Our purpose is to serve God by becoming a catalyst for the reconciliation of people to God and each other by meeting the needs of our immediate communities. As a result, we offer a variety of programs that cater to different segments of our global community.
Brand Identity
The MOHIM Inc. logo features a striking combination of black and yellow. The assertive black represents the commitment of MOHIM Inc. to its mission and the strength and reliability of the charity while the color yellow visually communicates the hope and optimism that inspires and fuels the volunteers, impacted individuals, families and communities.
The wordmark logo is comprised of rounded letterforms, reminiscent of archways and a yellow open door and pathway through the letterforms. Building on spiritual concepts of light, open doors and progressive pathways, the MOHIM Inc. logo visually encapsulates the brand's purpose to "Declare", "Defend" and "Deliver".
The light, represented by the yellow in the logo, reflects our commitment to "Declare", enlightening minds with knowledge.
The black arch and yellow door speak to our purpose to "Defend" and empower as we help individuals close figurative doors on negative situations and open new doors to a better life.
The pathway through the "h" represents our objective to "Deliver", as we support people in discovering new beginnings and future opportunities.
Values
"Many Faces, One Faith"
Our values keep us united despite our differences.
Measuring life exclusively through God's eyes
Acceptance of people where they are and not where we may want them to be
Faith as our key to embracing the impossible
Evangelism focusing on end-time events
Trust and transparency in presenting God's truths
Healing for the heart and soul in preparation for Heaven, the ultimate home
Never saying "never" to change
"Yes" to love and "No" to fear
Competence in caring for all
Facing every challenge together
Negotiating real issues in our witness
Affirmative teaching & practical preaching
Spirit-filled and Spirit-led ministries
Offering obedience to God's call to serve
Intentional, unconditional love
Excellence with efficiency and effectiveness
Accountability from all ministry partners